Python web development company in USA
"We provide custom web-based solutions using Python."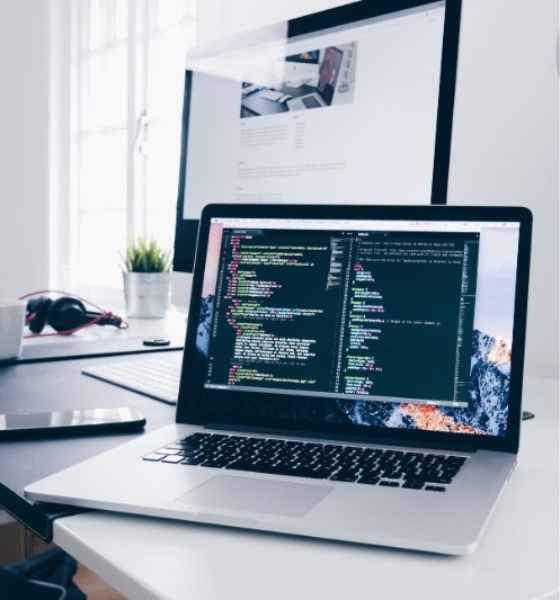 As a leading Python web development company, Intellecto Global Services has been providing services to clients from all over the world. Python is one of the most popular and effective programming languages, making your website and apps highly interactive.
The dynamic and flexible nature of Python programming makes it the preferred choice for your website. It is an interpreted, general-purpose, high-level programming language based on OOPs. 
As a top Python development company in USA, we create modern websites, mobile apps, web apps, and more using advanced Python frameworks, tools, and programming languages. With progressive project management tools and collaborative tools, we ensure that the product development process is error-free. Our development team strictly follows international coding standards to ensure seamless integration with APIs and other codes. Get next-generation mobile and web apps with top-notch Python development services from Intellecto Global Services. We use the best-in-class libraries, frameworks, and technologies to make sure your solution is highly scalable, customizable, and responsive.
Our Python Development Services
As a renowned Python web development company in USA, Intellecto Global Services has been providing services to clients from all over the world. With the ever-evolving virtual landscape, it is essential to stay up-to-date with the latest technologies. Our team is here to make sure that happens.
Do you have an idea? We have the expertise to make it a reality. At Asap Developers, we offer a wide range of technologies and frameworks to help bring your idea to life. Let us help you turn your vision into a reality.
Staying up-to-date with the public is essential for any company that wants to remain competitive. Mobile apps have become a worldwide phenomenon, and companies must grow with the times in order to keep up.
We provide consistent innovation and communication between our team and yours to ensure a smooth working relationship with a team of professionals at your disposal.
Get Python Development Services with Flexible Hiring Plans
Intellecto Global Services is a top-tier Python development firm that specializes in creating interactive, responsive, and dynamic web and mobile applications tailored to the needs of your business. Our teams utilize feature-rich Python frameworks and agile methods to build scalable and secure applications. Intellecto Global Services understands that each customer has unique business requirements. That's why our Python web development services include flexible hiring plans.
Thrive Your Business with Intellecto Python Development Services
Intellecto Global Services is a renowned Python app development company in USA that works with passion to create Python projects that enable smooth workflow for your business operations. Our team of dedicated developers makes sure each project concept is implemented using the best coding techniques and delivers superior quality. Our wide range of services includes:
We can use our Python expertise to develop a robust backend system for your web or mobile software. Our Python professionals are experienced in creating highly secure backend platforms for your application.
Our Python developers can quickly create prototypes of the idea you have in mind. This helps you gain a better understanding of your project and decide if you want to move forward with implementation or not.
Create your own video games like The Battlefield, Sims 4, and more with our Python application development company. Our experienced Python developers are skilled in writing code for high-end games that will captivate any game lover.
Machine Learning with Python
Intellecto Global Services is a top-tier Python development firm that specializes in creating sophisticated machine learning applications. These apps are designed to extract valuable insights from collected corporate data, enabling businesses to make informed decisions.
Transform your outdated business applications with Python into modern solutions for efficient and scalable operational workflows. Our Python experts can help you make a seamless transition with minimal operational interruptions.
Our Python development company in USA has a large team of experienced testers who make sure your applications run without a hitch. Our teams test the core functionality, load management, dependencies, and fine-tune the performance of your applications for optimal results.
Our Programming Experts Modify and Integrate Python Frameworks and Libraries
 Django – Django is a popular open-source Python web framework developed by experienced developers. Get custom Django development solutions and get your project finished rapidly. It offers a pragmatic design bundled with reusable components.
Flask – Flask is a Python web framework that provides various tools
for creating web applications. It is a micro-framework, meaning it has no
dependencies on external libraries. Flask offers a range of features to help
developers build their web apps quickly and easily.
Zope – Our web app development company utilizes Zope as a manageable system with a flexible set of tools to develop complex web applications.
Bottle – Bottle is a great micro web framework for prototyping ideas and developing simple web apps. It's light, easy to integrate and customize, and relies solely on the Python Standard Library. Bottle is perfect for quickly creating and testing out ideas.
Pyramid – Pyramid is perfect for larger, more intricate applications that don't fit within a regular ORM or require integration with different workflows or templating systems.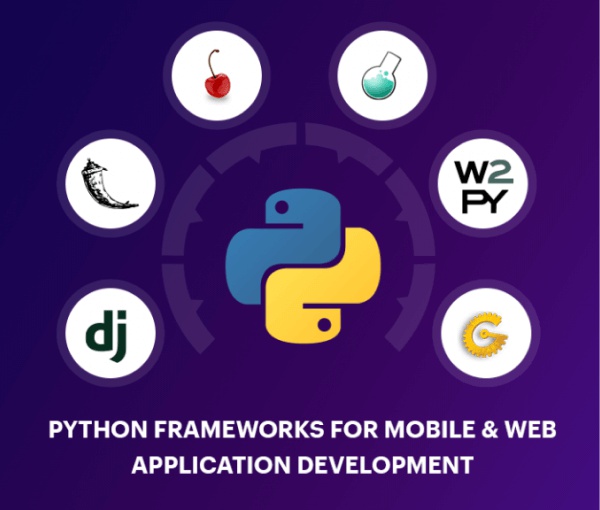 Python Industries We Serve
Retail & E-commerce
Banking & Finance Solutions
Logistics & Transport Solutions
Healthcare App Solutions
Media & Entertainment
Automotive Solutions
Let's Talk About Your Project. Get a free consultation and tell us your project idea so we can turn it into an incredibly amazing digital product.
Why Intellecto Global Services Is The Best Python Development Company To Choose?
Our team of professionals has extensive experience in developing custom web and desktop applications using Python and Django. As one of the leading Python App Development Companies in India, we have delivered over 50 web applications. Hire our top-notch Python developers who are well-versed in python 3.11 and the Django, Flask, and Web2py frameworks.
Customer Satisfaction:
We use modern frameworks and technology to provide you with user-friendly, scalable, secure, and innovative business solutions tailored to your needs.
Agile Procedure:
We utilize the Agile technique and hold regular scrum events to optimize our practices and methods, ensuring the best outcomes.
Dedicated Teams:
Our team of professional Python web developers is experienced in providing top-notch business solutions using a range of frameworks and technologies.
Integrity & Transparency:
We value your ideas and vision, provide you with regular updates on every small project detail, and take your valuable advice into consideration when necessary.
Flexible Engagement Models:
We offer our clients the flexibility to choose from various engagement and hiring models, rather than having to work within rigid and strict parameters.
Competitive Pricing:
We offer the perfect balance of affordability and quality, ensuring the lowest prices in our industry.
FAQ For Python Development in USA