Android App Development Company
Build a High Performing, Optimised, effective, and highly dependable custom Android apps with us!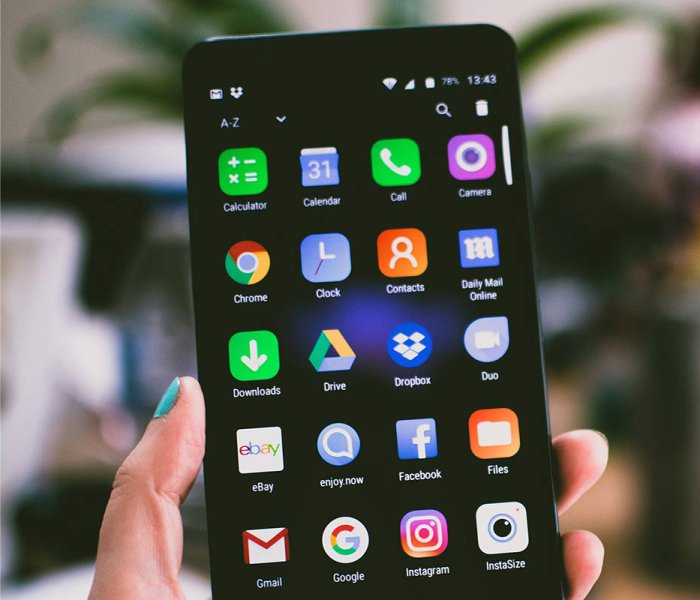 Build Android Apps with Top Android App Development Company in Chennai
Content:At Intellecto Global Services, we focus on using developing the best quality Android Apps by making use of the most latest Android App development tools, to have entered the market. Android apps have had constant version upgrades over the years. We don't leave any stone unturned when it comes to staying up to date on the latest developments and upgrades in the world of Android development. We have skilled Android app developers who have already dived into the world of Android 9, the most recent version from Google, which includes a touch of AI.
Our Android app design services include Android app designs that combine simplicity, speed and a variety of new innovative features. With this confidence behind us, we continue to develop quality applications that make use of niche tools and software. We are one of the very few Android App development companies in Chennai, who not only extend Android App development services but also share knowledge on how to develop an Android App. Hire Android Developers from Intellecto Global Services, where knowledge and brilliance combine and give you more than what you would have anticipated. Our list of services is self-explanatory.
Our Android App Development Services
User experience plays a key role in client retention. Android is utilized by millions of smartphone users around the world, making it the most popular platform for developing apps in a variety of domains. If you are considering Android, hire developers from Intellecto Global Services to hire the best app developers and designers in the global market.
Woo your clients with state-of-the-art app layout solutions, ensuring seamless navigation and excessive customer engagement.
Custom Android App Development
Feature-rich and high-performing custom android app development on leading android development technology and tools.
Quality Assurance and Testing
Ensure the quality of the Android application with robust testing for debugging and a great experience.
Custom Plugin Development
Improve the performance of your application with custom plugins developed to fit perfectly with your existing product.
We provide you with secure 3rd party integration such as payment integration, sales tools, advertising and marketing tools, and more.
Android App Maintenance & Support
Maintain your Android application and upgrade to a more robust technology for advanced performance and efficiency.
Our Step-By-Step Android App Development Process
 Ideation And Planning – First of all, our Android app development team will get acquainted with your project idea and its objectives. After refining the plan and preparing an in-depth insight, we will create a design for every web page that has a seamless flow. Then, we'll develop the app based on the wireframe of android app development services.
Design And Development – The second step is to design the app. In this phase, we will upload graphics, icons, and features to produce a visually appealing app. In this step of our android development services, we'll also develop the app by adding the desired functions and server-facet elements. 
Testing And QA – At this stage, our testing team will check the app for bugs and conduct the essential revisions to ensure that the app runs smoothly. The app will be given the final touches, and all issues on the app will be resolved.
App Deployment – This is the final phase! We will set up the application in the Play Store. Now, the client can download the app and you can generate a profitable ROI.
Why Intellecto Global Services Is The Best Android App development company To Choose?
One of our main areas of expertise is Android app development. Our skilled developers work tirelessly to create user-friendly apps that will help your company grow immensely.
Our success is based on our ability to create high-quality Android applications that are scalable, resilient, and provide a fantastic user experience. We thoroughly research and implement our strategies to effectively deliver our projects within the provided timeline as an experienced Android application development business.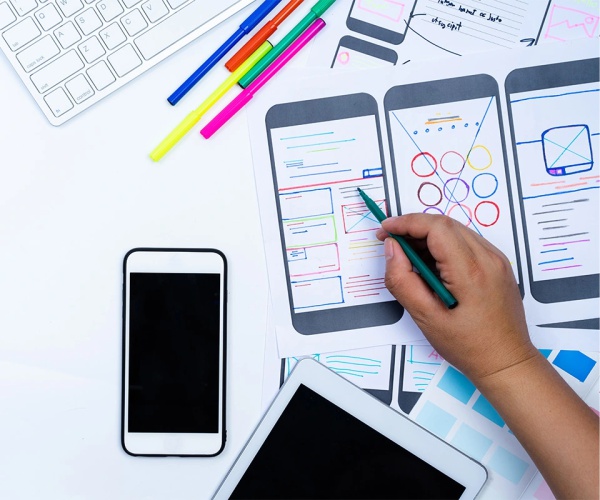 Transparent Agile Processes
From the inception of a product idea to creating an app, our custom Android app development services comply with a transparent, agile process flow backed by real-time decision-making and future-oriented planning.
Strong Returns on Investments
As an Android application development company with more than a decade of app development expertise, we've got you covered. We put our understanding of app store certification and UI/UX specifications into practice to ensure your ROI is substantial, with timely delivery and budget-focused solutions.
A strategic development partner, our process involves analysis of your solution architecture, implementation, maintenance, and support as an extended arm of your team.
We ensure a seamless experience across devices with our deeper understanding of essential design techniques and knowledge of pre-built UI components such as structured layout objects and UI controls.
Android apps are simple to build because they are written in Java and use a large number of libraries.
What services are you looking for?
FAQ For Android app development in Chennai