Android App Development Company
Build a High Performing, Optimised, effective, and highly dependable custom Android apps with us!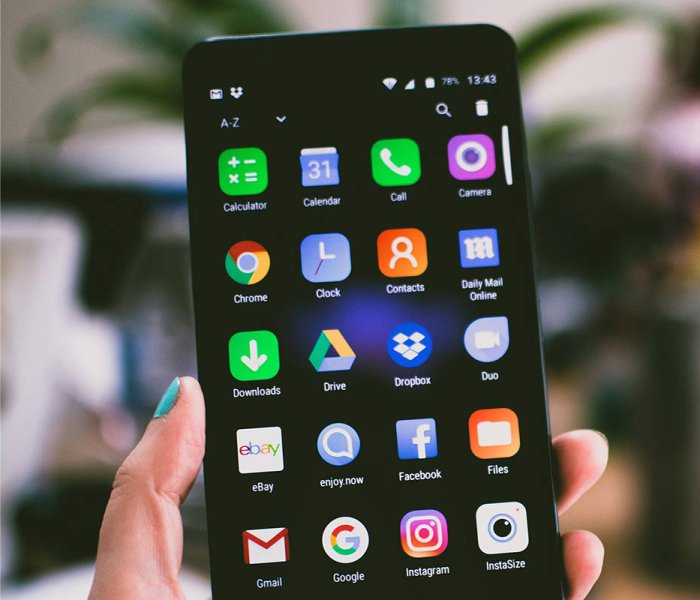 At Intellecto Global Services, we specialize in developing top-notch Android apps using the latest Android app development tools. We stay up-to-date on the latest version upgrades and developments in the Android world, including the newest version from Google, Android 12, which includes AI capabilities. Our Android app design services are simple, fast, and feature innovative elements. We are one of the few Android app development companies in USA that not only provide Android app development services but also share knowledge on how to develop an Android app. Hire our Android developer and get more than you expected with our combination of knowledge and brilliance.
Our Android App Development Services
User experience is essential for client retention. Android is the most popular platform for developing apps, with millions of users around the world. If you're looking to develop an Android app, Intellecto Global Services can provide you with the best app developers and designers in the global market. With their expertise, you can ensure that your app provides a great user experience and keeps your clients coming back.
Impress your clients with cutting-edge app design solutions that guarantee smooth navigation and high user engagement.
Custom Android App Development
We provide feature-rich and high-performing custom Android app development using the leading Android development technology and tools.
Quality Assurance and Testing
Ensure the quality of the Android application with robust testing for debugging and a great user experience.
Custom Plugin Development
Improve the performance of your application with custom plugins tailored to your existing product.
We offer secure third-party integrations to help you with payment processing, sales tools, advertising, and marketing. These integrations provide you with the tools you need to succeed.
Android App Maintenance & Support
Maintain and upgrade your Android application to a more robust technology for improved performance and efficiency.
Our Step-By-Step Android App Development Process
Ideation And Planning – Our Android app development team will kick off your project by getting to know your idea and its objectives. We'll then create a design for each web page that has a smooth flow and develop the app based on the wireframe of android app development services.

Design And Development – Next, we'll upload graphics, icons, and features to make the app visually appealing and add the desired functions and server-side elements.

Testing And QA – Our testing team will then check the app for bugs and make the necessary revisions to ensure it runs smoothly. 

App Deployment – Finally, we'll deploy the app in the Play Store so that users can download it and you can start generating a profitable ROI.
Why Intellecto Global Services Is The Best Android App development company To Choose?
Our team of experienced Android app developers in USA is dedicated to creating user-friendly apps that will help your business reach its full potential.
We understand the importance of creating high-quality, scalable, and resilient applications that provide an excellent user experience. That's why we take the time to research and implement our strategies to ensure that our projects are delivered on time and to the highest standards. With our expertise, you can trust that your Android app will be a success.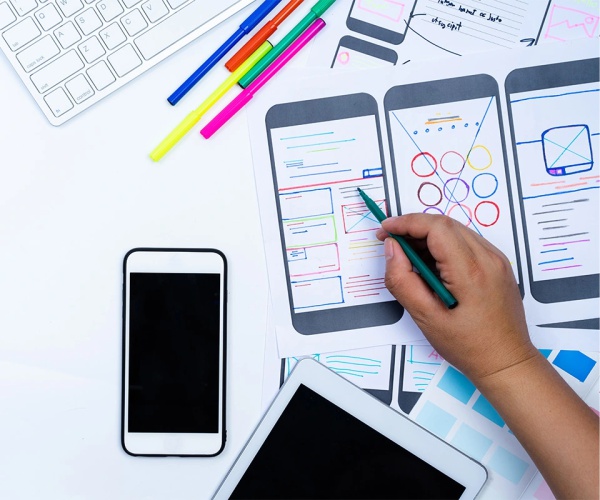 Transparent Agile Processes
From the beginning of a product concept to the development of an app, our custom Android app development services follow a clear, agile process that is supported by real-time decision-making and forward-thinking planning.
Strong Returns on Investments
We are an Android application development company in USA with over 10 years of experience in app development. We understand the app store certification and UI/UX specifications, and use this knowledge to ensure your ROI is maximized with timely delivery and cost-effective solutions.
We can be your strategic development partner, providing analysis, implementation, maintenance, and support for your solution architecture. Our process involves working as an extension of your team to ensure that your solution is successful.
We make sure that your experience is consistent across devices by utilizing our expertise in essential design techniques and familiarity with pre-built UI components such as structured layout objects and UI controls.
Building Android apps is easy because they are written in Java and utilize a wide variety of libraries.
What services are you looking for?
FAQ For Android app development in USA